Blog
WTM 2019 – Social Media Talks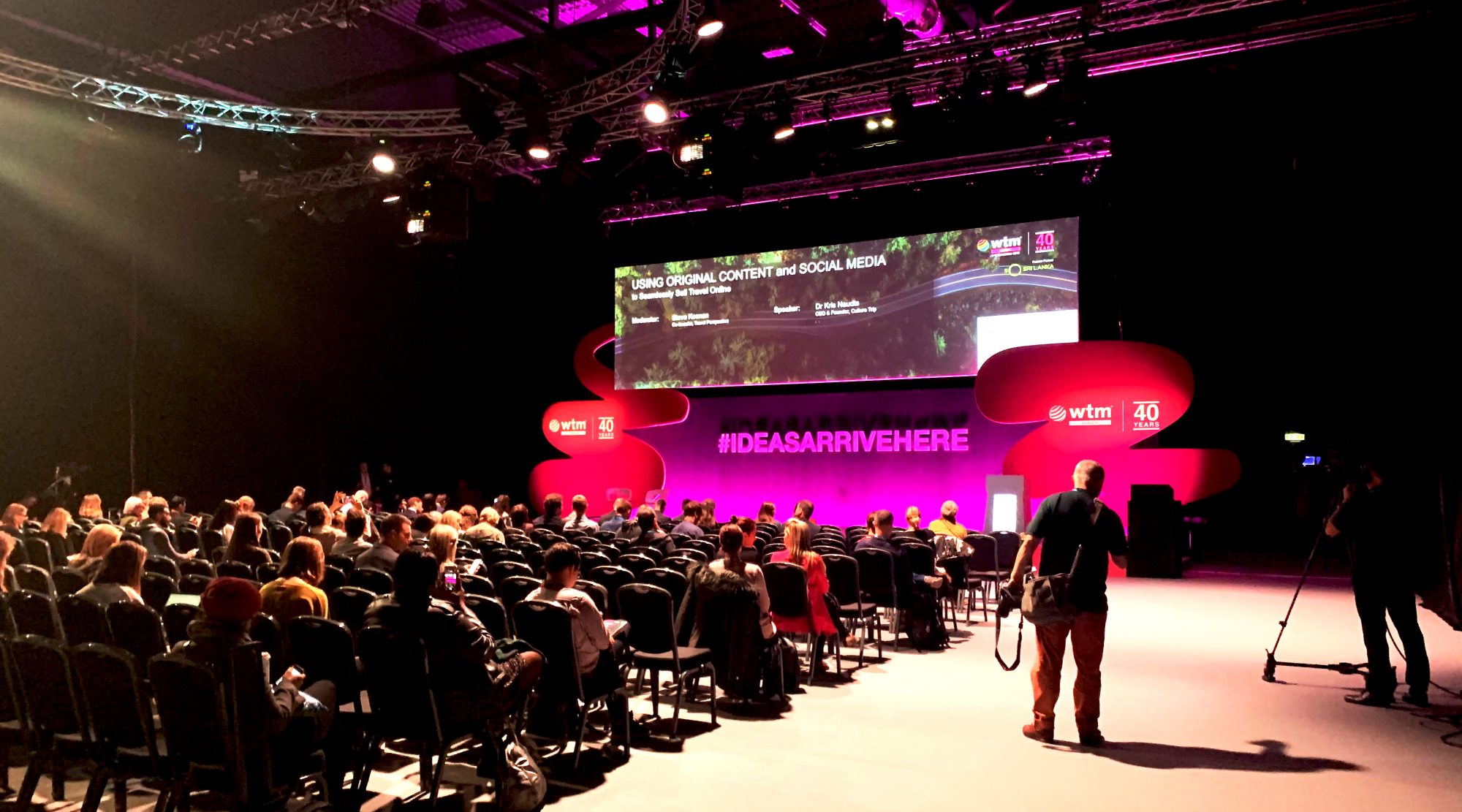 We were at World Travel Market 2019 in London's ExCel Centre last week and had the opportunity to attend the always interesting talks, seminars and panel discussions. Here's a brief roundup of the ones we attended and our takeaways from them.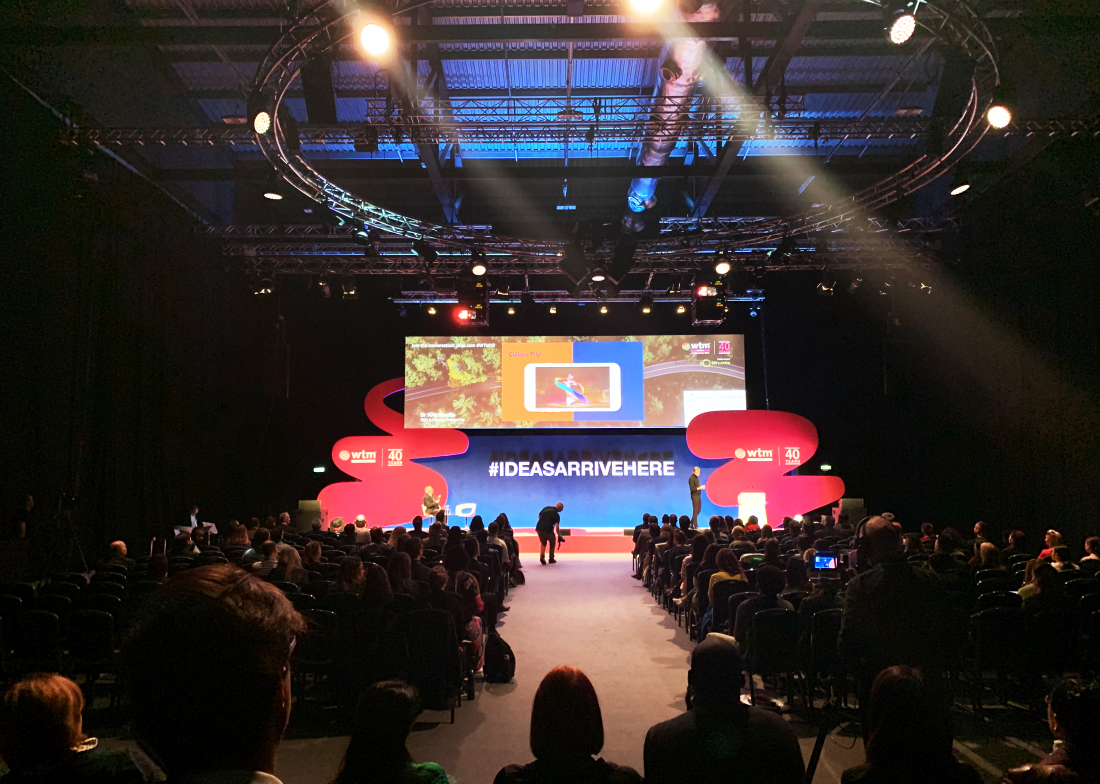 Using Original Content and Social Media to Seamlessly Sell Travel Online
Culture Trip CEO and founder Dr Kris Naudts took to the stage to talk about the platform's rapid expansion and the trial and errors that led the company to what it is today.
With 20 million app downloads, huge rounds of investments, and a physical magazine being produced, it seems Culture Trip can do no wrong. However, Dr Naudts explained that it wasn't always plain sailing, and he puts the turnaround in fortune down to one fundamental: an unwavering focus on creating original and meaningful content.
Something we definitely agree with!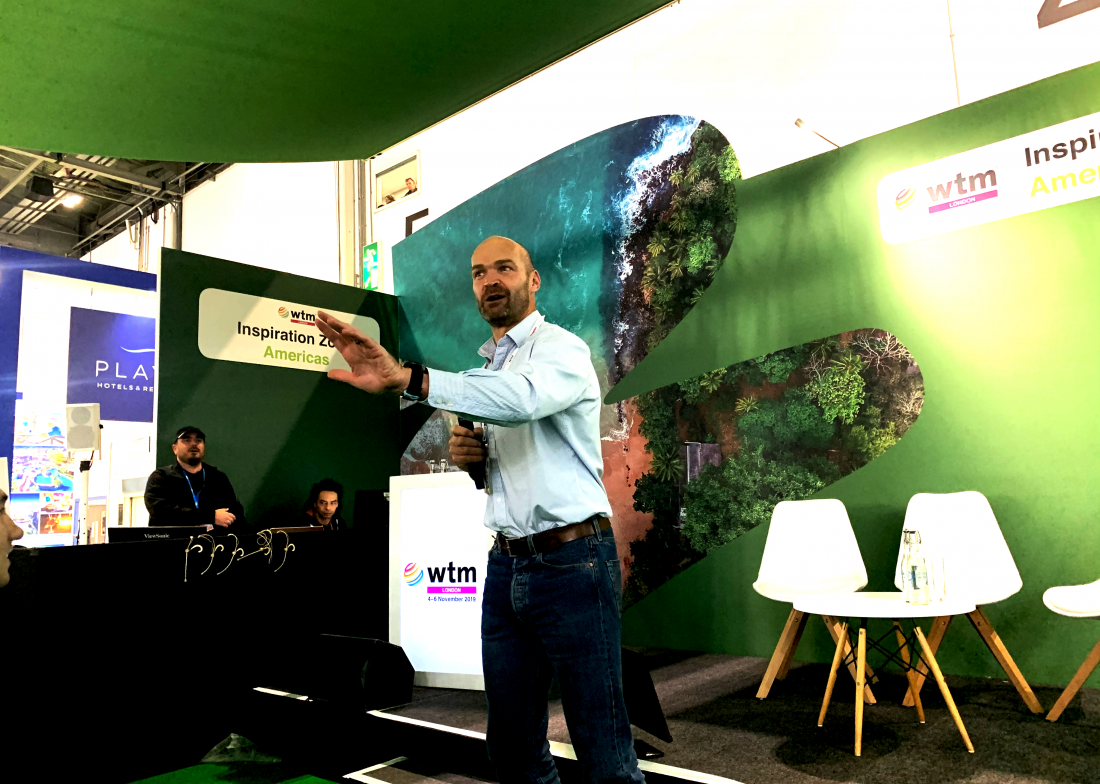 The Power of Video: Creating Content for a New Age
Presenter and adventurer Monty Halls' presentation may have been victim to technical issues (ironically,  for a seminar on video, none of the videos would actually play), but that didn't stop him from giving a powerful and motivating presentation on the power of storytelling when creating video content.
Monty's story is as interesting as the one he tells through his production company Sea Dog productions, having been a Royal Marine and then a presenter and adventurer.
How I Spent £49.50 on a Marketing Campaign and It Went Viral
George Rawlings, of newly launched dating app Honeypot, has been making waves recently on LinkedIn and social in general with his irreverent and eye-catching DYI marketing that has seen his London-based app gather 10,000 downloads in 3 months.
He was joined by Kash Battacharya, aka the Budget Traveller, on creating content that's less viral, but still eye-catching.
Content director Fiona Quinn and co-founder of Travel Perspective, Mark Frary, rounded up a thoroughly interesting discussion on how to get your content seen in an often-crowded market.
Intersection of Data and Creativity
Creativity and data aren't topics that seem to have much in common but unlocking the two has the potential to work wonders for travel industries.
Wendy Olson Killion, VP of business development at Expedia was joined by the CEO of Seychelles Tourism Board, Sherin Francis, commercial director Carol Dray of Visit Britain, and Ahmed Youssef chairman of the Egyptian Tourism Promotion Board were on hand to give pointers about what works for them in terms of creative and how they can meaningfully target people to visit their destinations.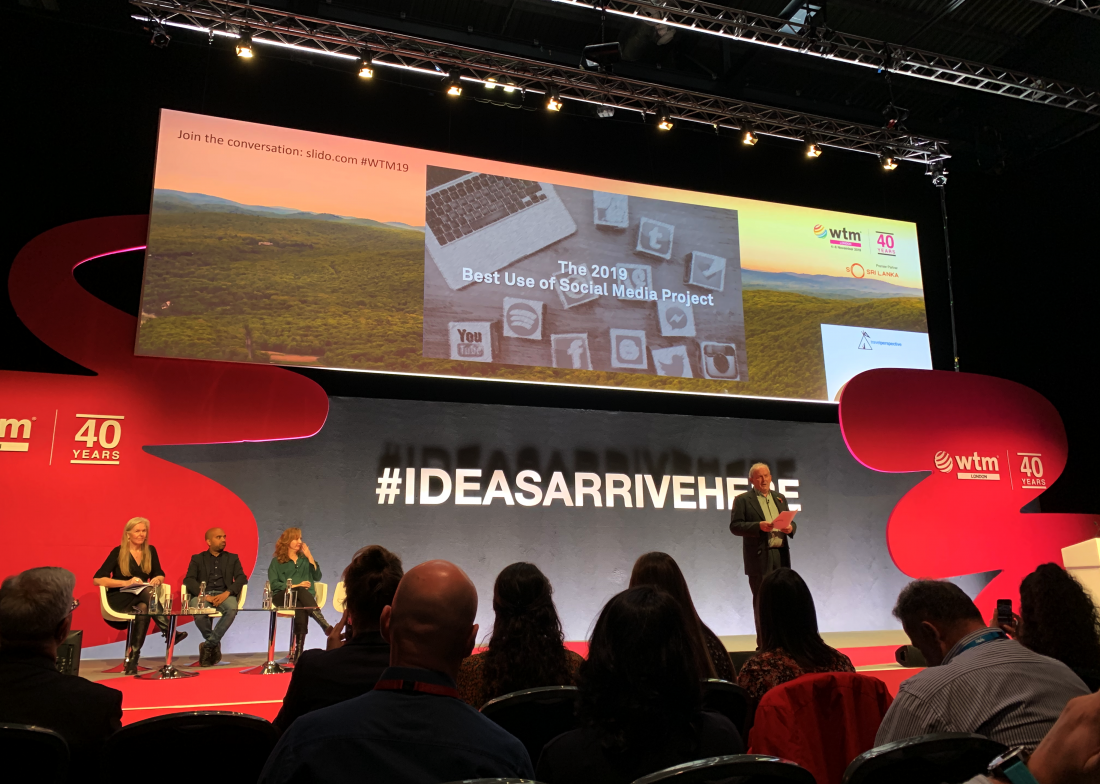 Best of Social Media 2019
The final event we attended was the Best of Social Media 2019 where we got to see four very different but equally impressive campaigns. These were:
Instafriendly Maps of Uist, Scotland
Portugal Says #Brelcome to British Visitors
Tourism New Zealand – #GetNZOnTheMap
There could only be one winner though, and the brilliantly humorous viral sensation from the New Zealand tourism board swept the title with almost half of the votes. The witty campaign even featured the Kiwi Prime Minister Jacinda Ardern.
In second place was the Pure Sounds of Michigan. A brilliantly creative project that involved recording the sounds of Michigan national parks before being passed into the hands of local composers. The result, two years in the making, was a beautiful, fresh and melodious take on how to promote a destination.
Related posts