Blog
Top 5 Beaches in Chicago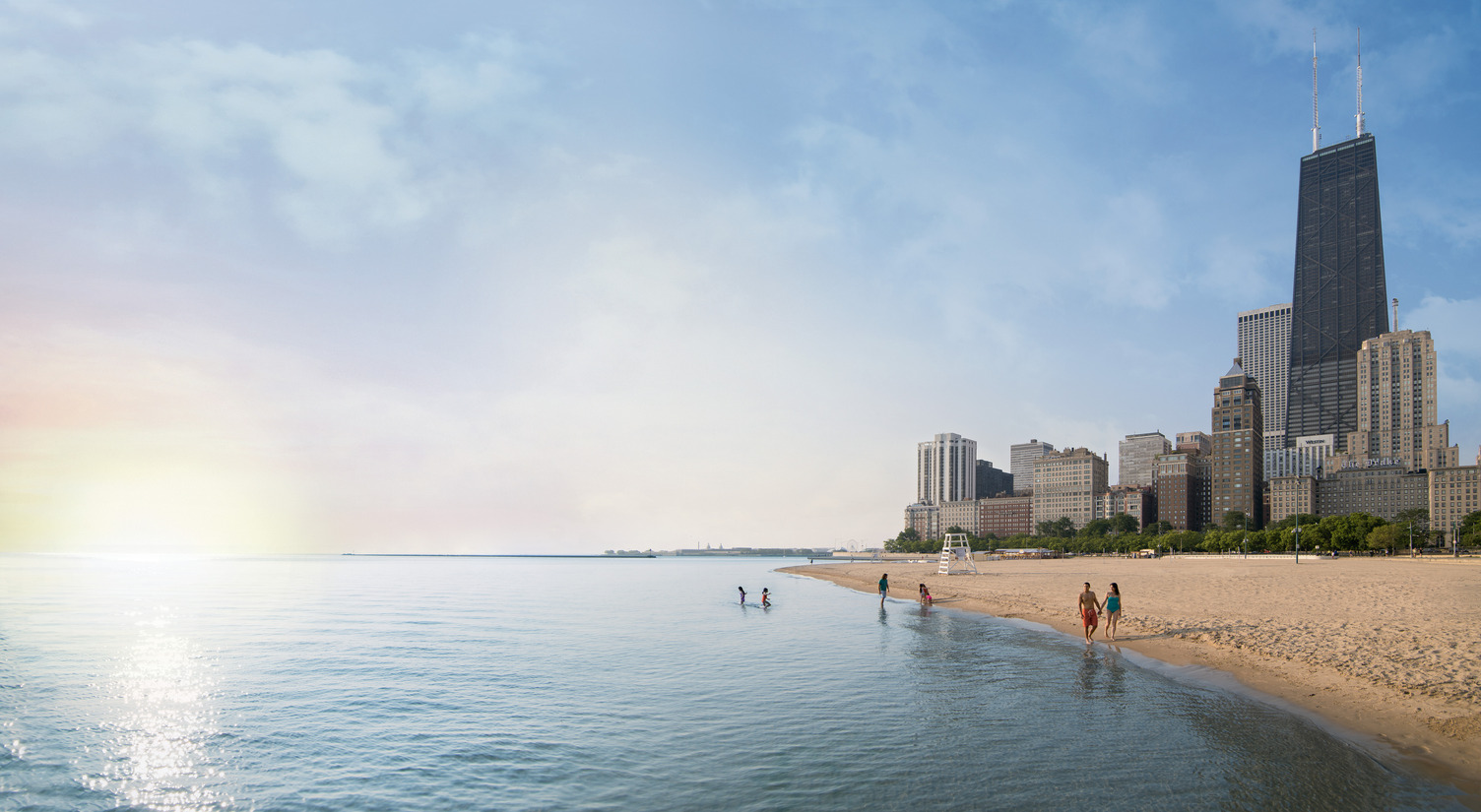 Chicago is known as the birthplace of the skyscraper and the home of deep-dish pizza, but the sandy beaches of Lake Michigan are among the most treasured parts, stretching along the 28 miles of freshwater shoreline perfect to swim, bike, kayak, paddleboard, or even sip a cocktail or two.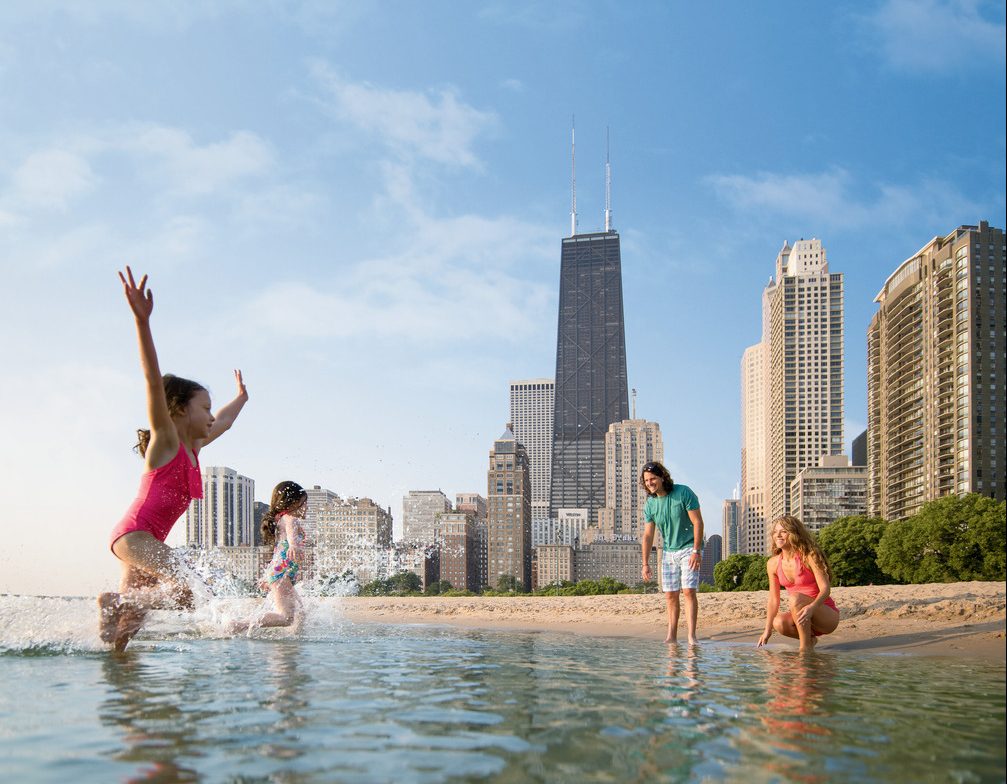 Top 5 Beaches in Chicago
The scenic lakefront of Lake Michigan includes numerous public parks and gardens, and more than two dozen free beaches that are open to the public every summer.
Oak Street Beach
Oak Street Beach is one of Chicago's most popular places for locals and visitors to make the most of the sunshine, while lounging on the sandy shore and taking in the spectacular view of the city's skyline.
Ohio Street Beach
A stone's throw away from Oak Street Beach is Ohio Street Beach, tucked away by Navy Pier and sheltered by the curve of the shoreline it offers calm waters for open water swimmers and amazing views of downtown adding to its charm. The beach itself faces north and is easily accessible via the Lakefront Trail an 18.5-mile-long path that runs along the western shore of Lake Michigan, passing the museum campus, right down to Jackson Park, one of Chicago's oldest green spaces.
Oakwood Beach
One of Chicago's newest stretches of sand is the Oakwood Beach, this South Side spot boasts restaurants serving great food as well as a LEED-certified beach house for all their environmentally friendly features like using the rainwater to supply the toilets!
North Avenue Beach
North Avenue Beach is a lively hotspot known for its beach house and vibrant atmosphere where visitors can engage in beach volleyball and people-watching as while soaking in the summertime energy. For families seeking a more relaxed setting Montrose Beach is perfect, offering playgrounds and picnic areas for a delightful afternoon.
Rainbow Beach & Park
Rainbow Beach is part of the 142-acre Rainbow Park, this South Side beach sits next to one of Chicago's oldest public gardens, the Rainbow Beach Victory Garden. The northern edge of this beach is home to the 9.2-acre Rainbow Beach Dunes, a natural area managed by the Chicago Park District that hosts plants and wildlife native to the shores of Lake Michigan.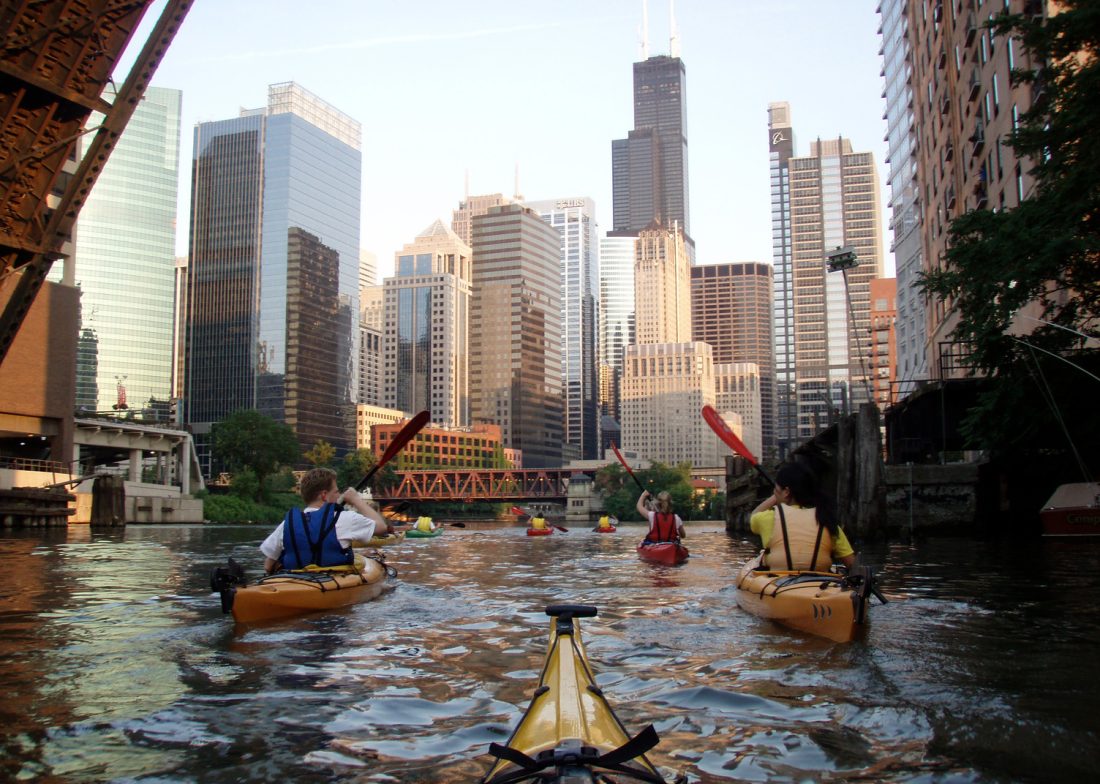 Raging Waves
If the sandy shores of Lake Michigan are too relaxing for some of the thrill-seekers out there, Raging Waves in Yorkville, Illinois, is a must-visit destination. As the state's largest water park, it features 19 water slides, a lazy river, wave pools, and more.
Guided Kayak Tour
For a water-based adventure that will give you the best of both worlds, head out on the water for an afternoon of sightseeing and adventure with a guided kayak tour on the Chicago River taking in all the major Chicago landmarks as you paddle right through the city.
Related posts