Blog
Travel Trade News Round-up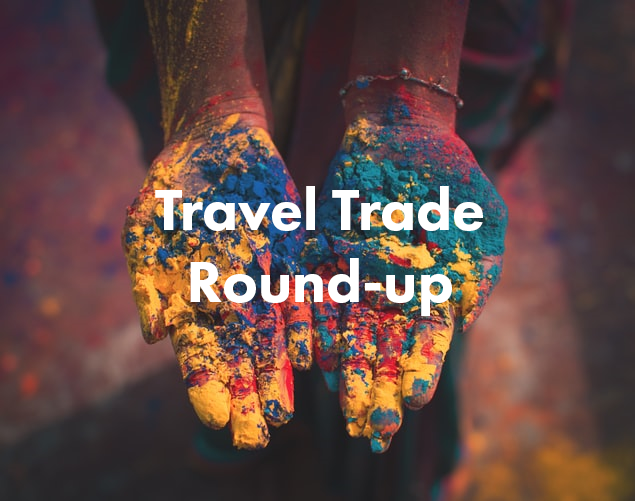 Welcome to our weekly travel trade round-up. Whilst this isn't the easiest time to chart the course of developments in travel trade, we've decided, as an agency, to try and strike an optimistic note, to look at this through a prism of news people will find helpful and hopeful. We hope we succeed in that respect and this makes your Friday a little more Fri-yay.
Travel Trade Round-up
Visit Portugal's 'Can't Skip Hope'
A moving campaign from Visit Portugal that acknowledges the limited current landscape in travel  (the detail that the narration was recorded on a smartphone at home encapsulates that ethos perfectly) yet manages to stir wanderlust for a future date. And we agree that you #CantSkipHope
TTG reports that research suggests holidaymakers have not been deterred from travelling in the long-term and are looking ahead to trips in 2021, with Spain being the most searched for destination, according to Sojern.
easyJet and Virgin Atlantic Staff to Help in Nightingale Hospitals
Travel weekly report that the staff of easyJet and Virgin Atlantic, many of whom are trained in CPR, have been asked to help in the makeshift NHS hospitals. One of the sites in London is the ExCel in London, which happens to be the venue for World Travel Market.
More travel trade round-up!
G Adventures' 'Stay Home. Stay Kind. Stay Connected.'
We can really get behind the statement, 'travel is the world's greatest teacher', and couldn't agree more with G Adventures' ad that ends on the sentiment that 'the world deserves more you'. Adventure awaits a little while longer.
Game on for andBeyond's Virtual Safaris
Travel weekly reports that experiential travel company andBeyond are streaming live game drives twice a day, with live commentary from a game driver, who will be in the vehicle alone. The first 45 mins will be dedicated to young explorers and kids are being encouraged to email their questions, which the game driver will answer live.
Related posts