Blog
Introducing… Destination: Novel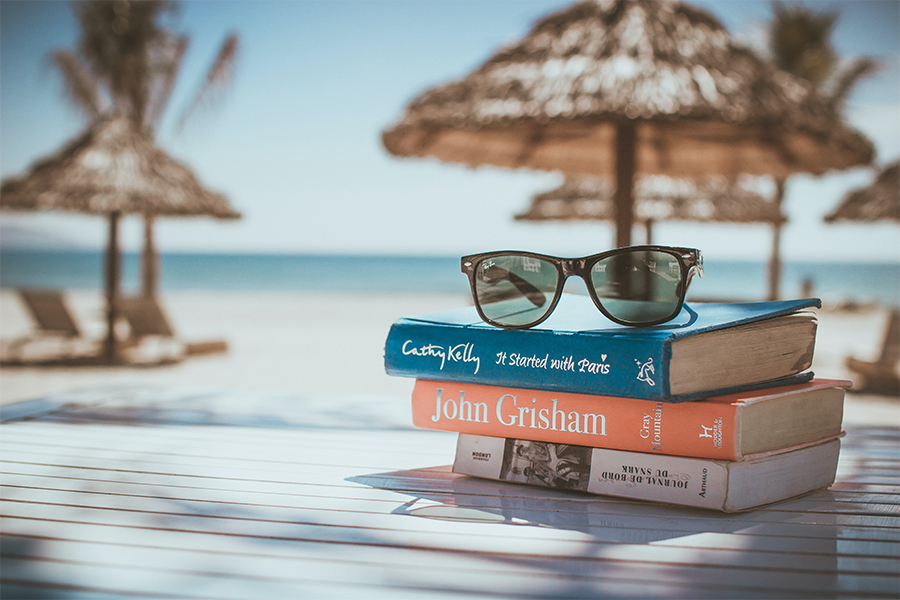 We may or may not be going on holiday for a while, so this is it I'm afraid. Doors to manual, seat belt on! Indulging in these books is to vicariously travel. Something we, in our beloved travel industry, surely all love to do.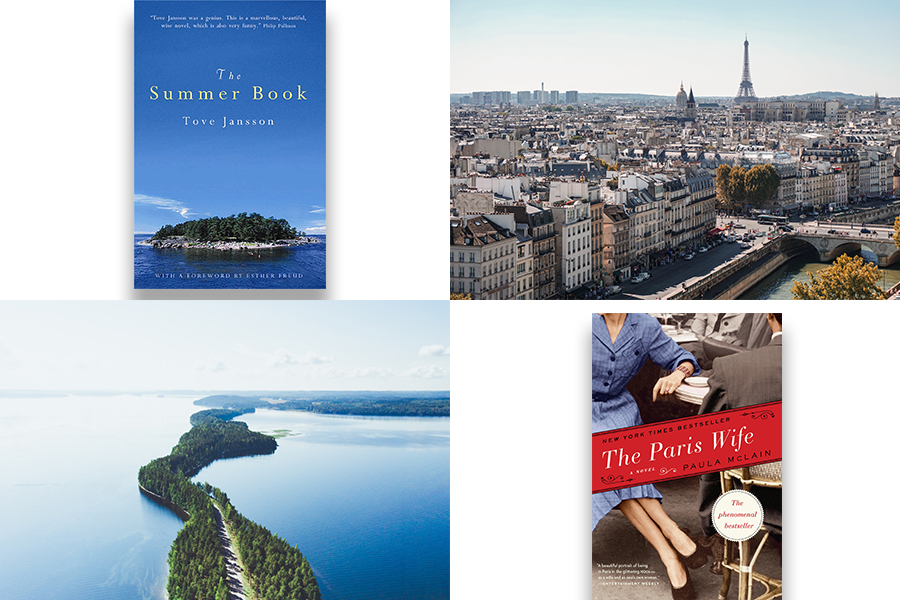 Wanderlust inspiring reads
Gosh PR's travel PR, social media and destination marketing teams have penned their favourite books, set in amazing destinations around the world, featuring Brazil, Norway, Australia, Spain, Kenya, USA, Greece, Bali, France, Finland and of course, the UK. We have provided links to Waterstones as they now deliver.
Drusilla Bryan, Managing Director
Finland
Written by the creator of the Moomins, The Summer book is a story of discovery of outside surroundings and relationships – mossy rocks and unpredictable seas and also between grandmother and young granddaughter. Their relationship, along with the summer, warms up through brusque humour and wisdom. The mental pictures are wonderfully vivid and the plot uncrowded and simple, but also sophisticated, just like the destination.
Paris
Young shy Hadley Richardson has met Ernest Hemingway and is captivated. They set sail from Chicago to Paris. The book highlights the Paris jazz scene of the 20's and the city full of artists and writers and alcohol and gossip. This is a heady cocktail for married life and then family life when a baby boy appears. Their marriage begins to flounder as Hemingway's literary work brings him recognition.
It's a great story and the history and magic of Paris is the main character.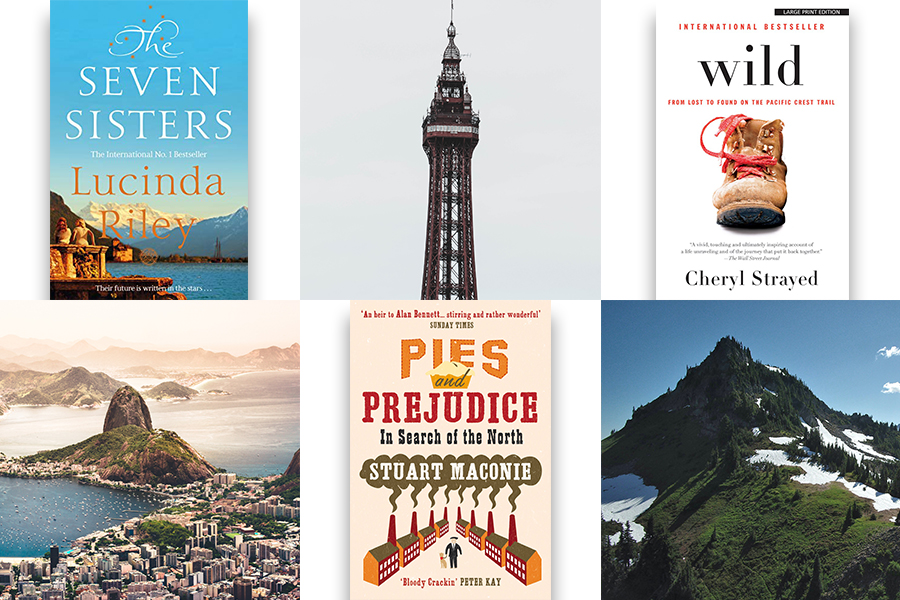 Gill Standeven, Senior Account Director
Brazil, Norway, the UK, Australia, Spain and Kenya
An intended series of seven books (she is currently writing the seventh) which have been published annually since 2014, the series follows seven sisters and begins as their adoptive father, an elusive billionaire, dies and gives each sister tantalising clues to their past heritage. Each book is the story of one sister as they trace their origins all over the world. Going back in time, they are fictional stories based on historical facts and real places, each book takes you to a different country, Brazil, Norway, the UK, Australia, Spain and Kenya so far. If you love a historical, family saga, these books are great to lose yourself in.
California, Oregon and Washington State
At 26 years old, with her life seemingly in tatters, Cheryl Strayed set out to hike the Pacific Crest Trail from the Mojave Desert through California and Oregon to Washington State with no real experience or training. Such an inspirational read about one woman's journey of self-discovery with a stunning backdrop. It was made into a film starring Reece Witherspoon in 2014 (which I haven't seen but has reminded me of something I can look up whilst on lockdown!)
Wigan Pier, Blackpool Tower, Newcastle's Bigg Market, the Lake District
For me, nostalgia fills every page but maybe that is because I know the places he visits and can relate to it so much. I love this book but haven't read it for some time. I was thinking I might revisit it, but I might have to wait until lockdown is lifted as it might make me too homesick!
Written in 2007, a lot has happened and changed since then, so some of the references may now feel dated. This is an affectionate look at what makes the North the North. Stuart Maconie is a self-confessed Northern Southerner (or is it a Southern Northerner?) and is proud of his roots, just like me.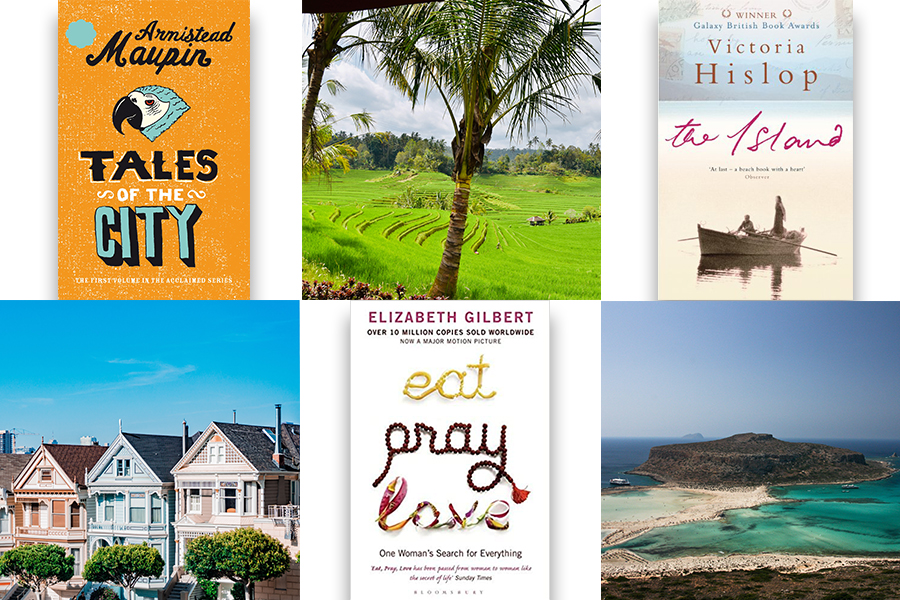 Barry Johnston, Account Director Social Media
San Francisco
I'm re-reading the first Tales of the City book by Armistead Maupin, before moving on to the next eight in the series (which I haven't read yet).
Set in San Francisco, California, the series begins with Mary Ann Singleton arriving in the Bay Area on holiday from Cleveland, Ohio, and deciding not to leave. She sets up home at 28 Barbury Lane, under the watchful eye of Anna Madrigal, her eccentric landlady. The series covers the trials and tribulations of Mary's relationships with the other tenants of the building, and her adventures through life in San Fran.
It has become a cult classic on the LGBT+ literary front with adaptations to radio and most recently a Netflix miniseries and definitely inspired my visit a few years ago.
Hannah Mulvey, Account Director PR
Crete
The book is set in a small Cretan village opposite the island of Spinalonga, which is Greece's former leper colony. I was so intrigued by the island that I've wanted to visit since reading the book. It was actually where I had planned to go for my summer holiday this year.
Ela Ayhan, Account Director Destination Marketing
Indonesia
The memoirs of a woman who escapes her life to explore Italy, India and Indonesia. I enjoyed it because it beautifully described the peaceful landscape of Bali, the paddy fields, spa and yoga retreats and the traditional culture of Indonesian people. It was an honest account of self-discovery through travel, with some good humour thrown in. I travelled to Bali not long after reading this and it was great to bring my imagination to life.
Related posts