Blog
Gosh PR's Isolation Inspiration – Dream Stays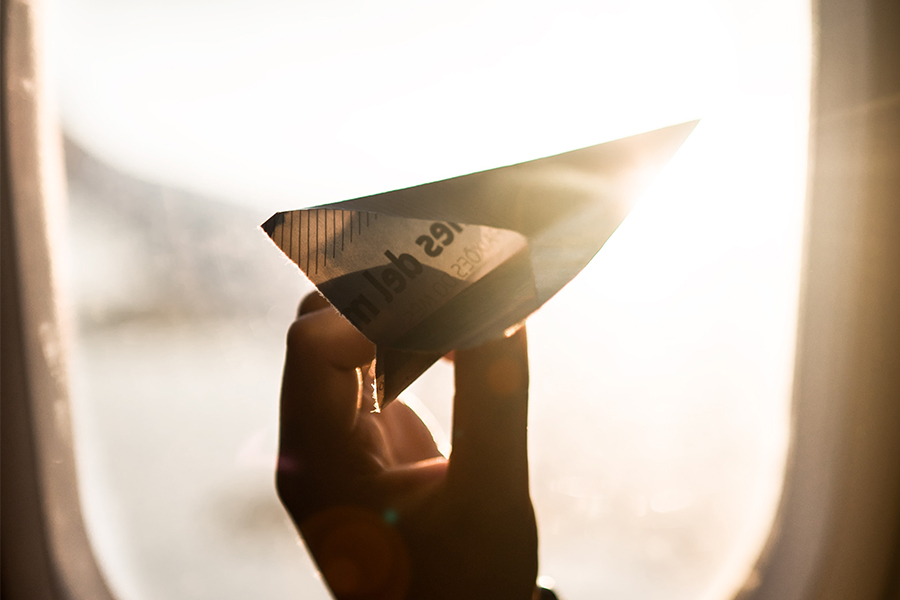 As we ease into our new indoor lifestyles, many travellers are using this time to research and plan for future trips away. In this, the third in our Isolation Inspiration series, we'll whet your appetite of dream accommodation options for you to explore when travel resumes.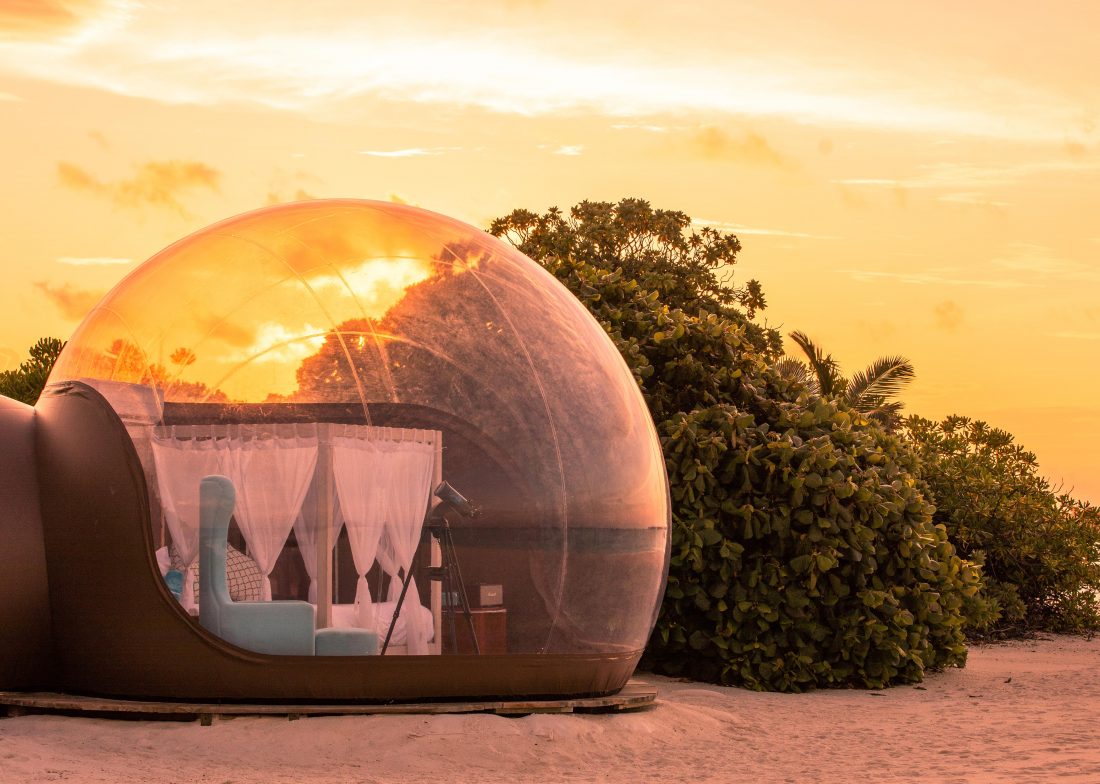 Fancy sleeping under a sparkling night sky in your very own beach bubble? Yeah, us too! Finolhu (meaning sandbank in Maldivian) is a luxury resort that stretches across four islands and boasts nearly two miles of incredible sandy beaches. Guests are invited to sprawl out and watch the Milky way twinkle above them and be lulled to sleep by the ocean waves.
Anna Maria Island is a unique Florida location. As well as having some of the finest beaches in the state, the island prides itself in authentic Florida charm. And the best way to immerse yourself in the island's character is to say in one of the many stylish rental homes and Mandalay Bay is certainly no exception. Seven bedrooms, a private pool, jacuzzi and even your own boating dock. If all that wasn't enough, the rooftop provides both sunrise views across the bay and stunning sunsets over the Gulf of Mexico. Be warned, you might not want to leave…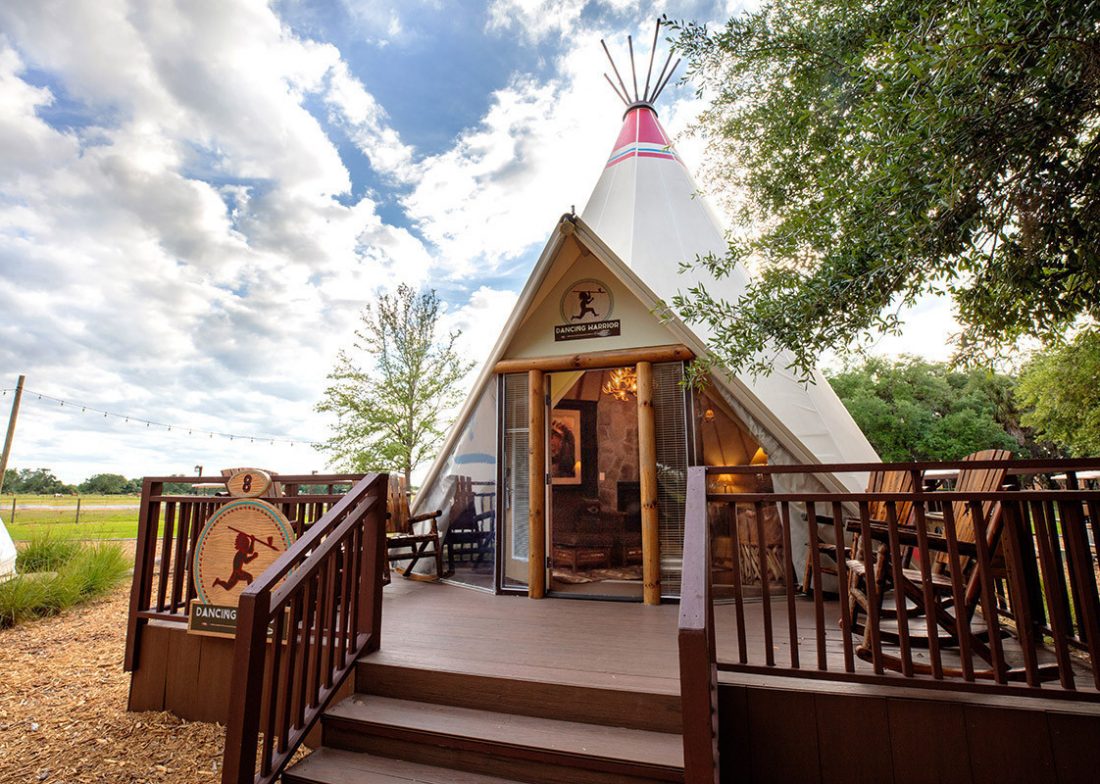 Now for something completely different. 80 miles south of Orlando lies the Westgate River Ranch, which has taken glamping to a whole new level with their luxury family tepees. These roomy tents are designed to keep the whole family happy including a full bathroom with a walk-in shower and even a fireplace to cosy up to at night. What's not to love? Visitors are also invited to get involved with a variety of ranch activities including horse riding, admission to the weekly rodeo and much, much more.
Ever wanted to see a polar bear in the wild? Then the Nanuk Polar Bear Lodge has you covered. Located on the Hudson Bay, a well-trodden polar bear migration route, you'll need to take a small chartered flight from Winnipeg to get to this unique and remote accommodation. Experienced guides will take you deep into the wilds of Canada and help you get up close and personal with The Great Ice Bear.
Originally produced by the Seminole Native American people who inhabit the area, Chickee Huts offer a different type of camping experience. Huts can be placed in the water or on solid ground, with interiors that range from sparse to luxurious. How you want to camp, is ultimately up to you.
Related posts