Case study
Visit Florida WTM Media Reception
To provide a platform for VISIT FLORIDA and its partners to communicate destination news and recent developments, as well as a networking opportunity with media and influencers.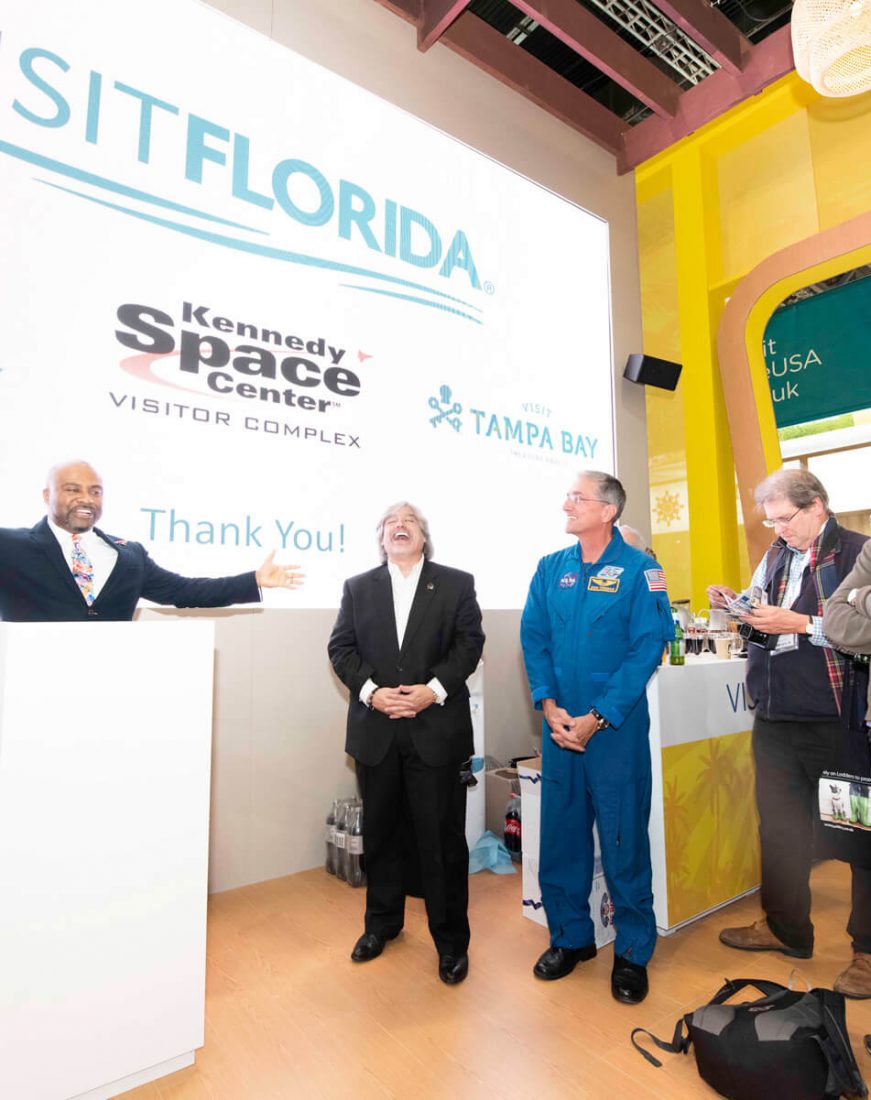 The Solution
For the last 10 years, we have organised the annual lunchtime media reception on the first day of World Travel Market, which is now recognised as one of the must-attend events of WTM.
For 2018, we secured event partner sponsors Hertz, Kennedy Space Center and Visit Tampa Bay. We coordinated branding, presentations, speeches and catering, secured media and influencer attendees and hosted the event.
The Results
Every year we secure more than 50 media and influencers, as well as one to one media appointments with the VISIT FLORIDA PR team and executive staff, to pitch press trip and story ideas and interviews with all of the travel trade press.